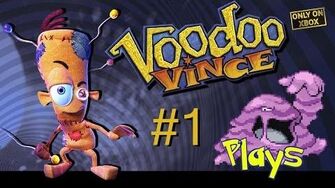 This quaint neighborhood is reminiscent of New Orleans' French Quarter, with delicate wrought iron and gothic charm. Past Madam Charmaine's Voodoo Shop are
the Docks
,
Main Street
and
The Square
. Make sure to visit
Cajun Clyde's Cookie Works
and the Museum of Natural History along the way! Not to mention Vince can take a visit to a local theater to watch two kung-fu movies for the price of three! The Quarter is also home to
Reggie and Primo
, the two gas pipes that Vince will eventually destroy.
Ad blocker interference detected!
Wikia is a free-to-use site that makes money from advertising. We have a modified experience for viewers using ad blockers

Wikia is not accessible if you've made further modifications. Remove the custom ad blocker rule(s) and the page will load as expected.